Inside the Most Luxurious Menu You'll Find in a Retail Precinct
Published by CASEY VASSALLO
Calia serves the Rolls-Royce of Wagyu flown in from Japan, rare toro tuna belly, and a 25-minute matcha lava cake … in Chadstone's new dining precinct West Piazza.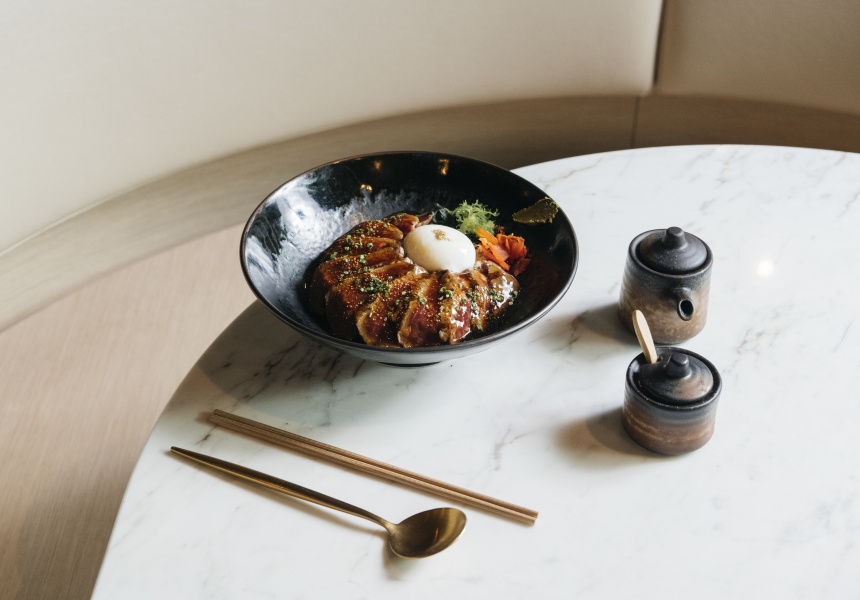 Despite being inside a bustling shopping precinct in Melbourne, Calia's chic décor somehow makes you forget the busy department stores and swarms of customers pulsating around you.
The Japanese-focused restaurant-to-retail store – which has a part-dining, part-grocery offering and was founded by chef Francisco Javier Araya – opened its second location on Chadstone's ground floor.
From the layered puff pastry mille-feuille with purple sweet potato crème, to the kombu-dashi-braised abalone ceviche, Mauritian-born executive chef Kerry Lam (ex-chef de cuisine at Calia Emporium) knows what makes Calia's offering something special.