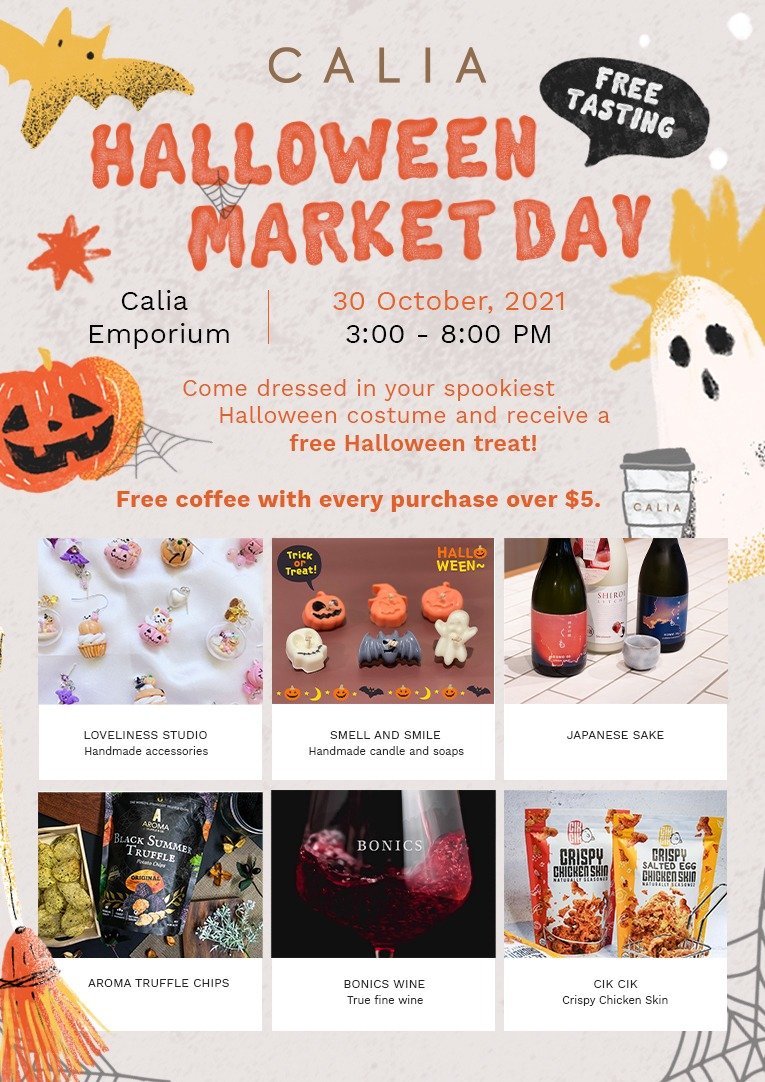 Celebrate Halloween with us this Saturday on our Calia Market Day!
FREE Coffee, for any $5 retail purchase.
FREE Halloween Treat when you come dressed in your Halloween costume.
FREE Tastings.
FREE ENTRY, anyone can join! You are welcome to bring your friends and family along to join the fun.
Calia is pleased to collaborate with some Melbourne owned small businesses, come and meet the business owners and try and taste their products in our store.
** We have a limited time discount for some of our products in-store that day. Don't miss out!