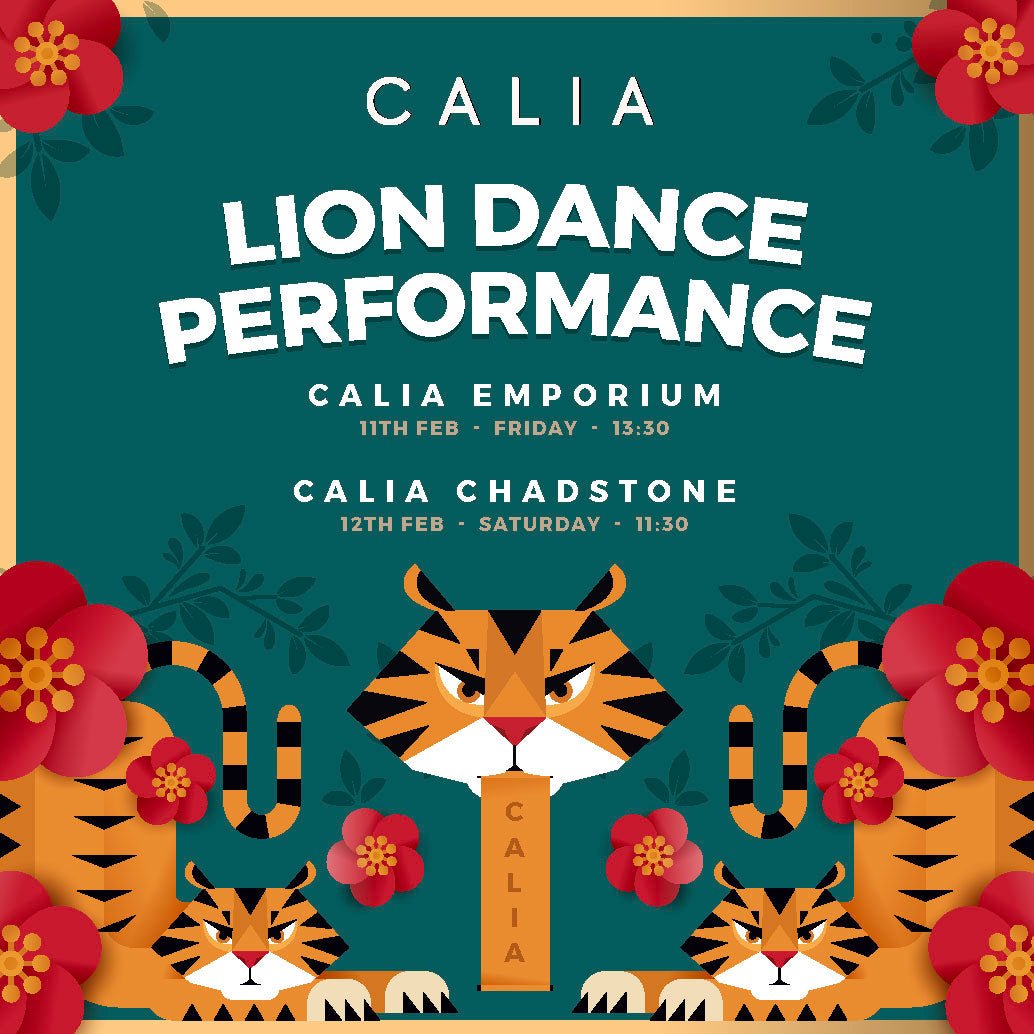 Happy Lunar New Year to you all, from the whole team here at Calia!

May your year ahead be filled with harmony, happiness and good fortune.

Come and join us to watch a special Lion Dance performance and celebrate this Lunar New Year while enjoying your Calia or Calia Grill favourites.
11th February (Friday) - Calia Emporium 1.30p.m.
12th February (Saturday) - Calia Chadstone & Calia Grill 11.30a.m.